Just some everyday life updates for you guys
We have only got four weeks left of school!
Time to put in that last piece of efforts for the exams
YOSH! Wish me luck, ok!
Last week, my sister (
the one I visited in Scotland
) finally came home for summer vacation,
so on saturday, the whole family went into town for icecream
and we had a nice time together in the lovely sunny weather
I decided to wear the lovely sweater she made me for christmas,
and made it up to be a sort of pastelly goth outfit.
Sweater: Homemade
Skirt: H&M kids section
Tights:
D.I.Y H&M
Socks:
H&M kids section
Shoes: An*tai*na (slippers shown: gift)
Accesories: Iro´s garden, Pie in the sky, Miyamo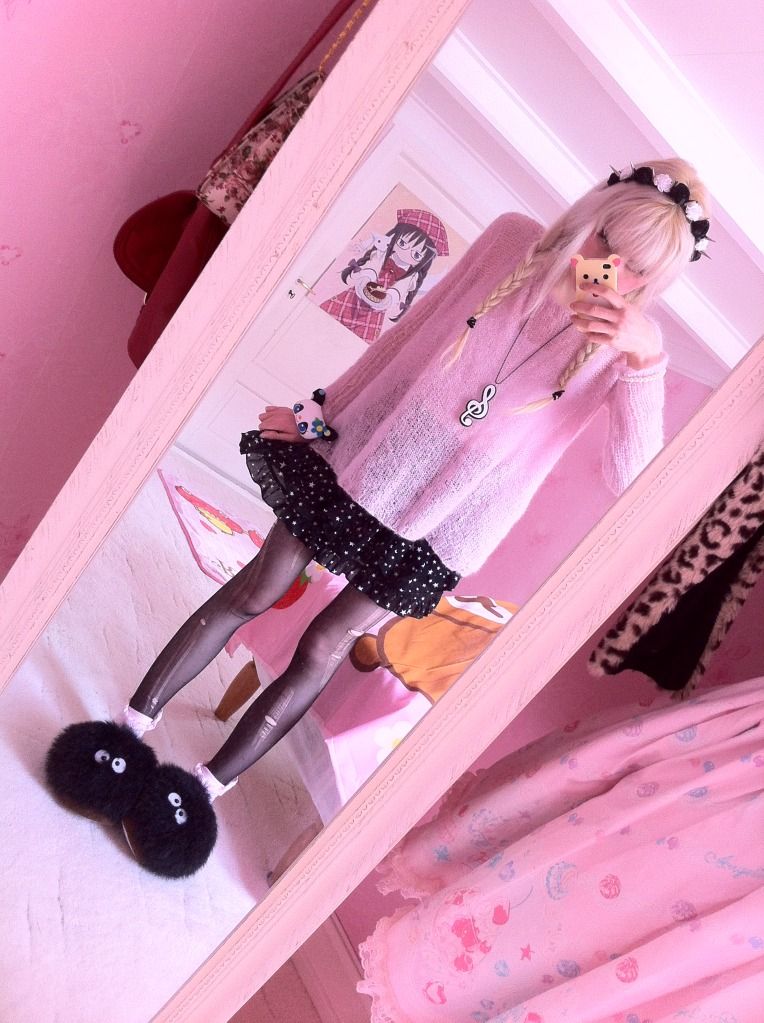 I got my roots redyed on friday! Now my hair finally looks proper again
Whenever my roots grow out I just feel like my hair looks like a mess...
I acctually got dressed up on sunday also, even though I was a bit too tired to do my makeup,
since I was just staying at home anyway
ehehe...
I have wanted to try doing a big sideswept ponytail with my clip-ins! And since I couldn´t really decide if I wanted do a classical outfit or a punk-ish one, I did a little mix I guess...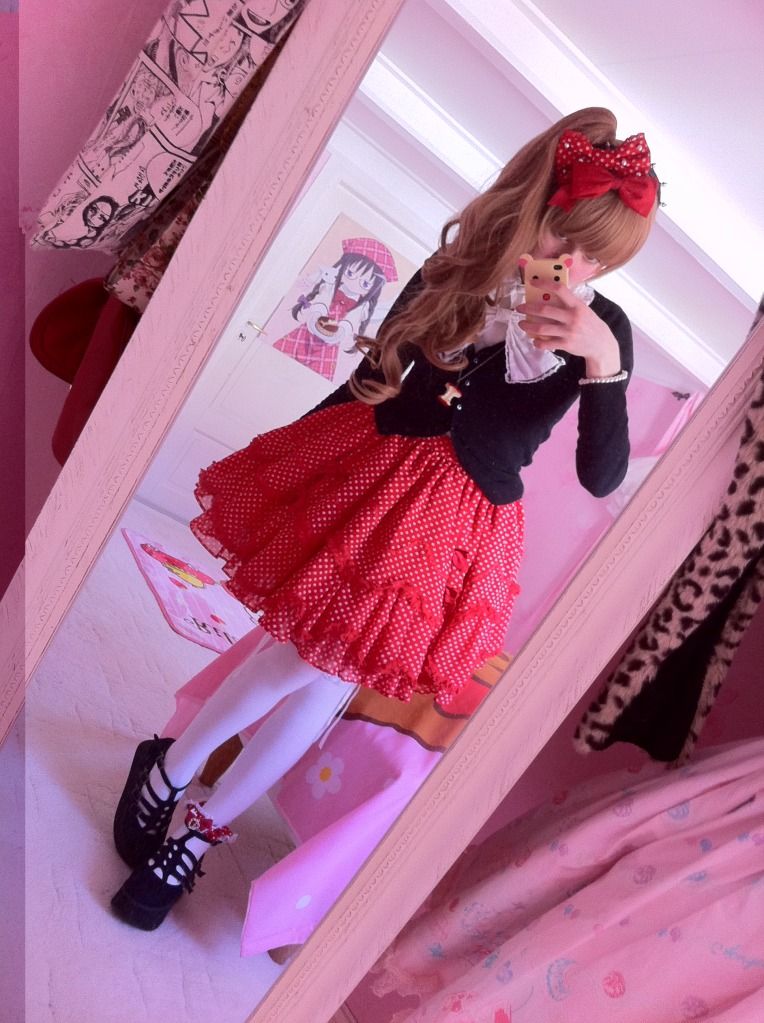 Skirt:
Angelic Pretty
Shirt:
Bodyline
Cardigan:
H&M
Socks:
Cubus
Shoes:
An*tai*na
Accessories:
Angelic Pretty, Gina Tricot, Claire´s,
vintage, Baby the star shines bright
I haven´t dressed up very much lately, since I don´t really have much inspiration...
My mind has allready taken its vacation though from school,
which makes it hard for me to concentrate properly!
I´m just gonna be sooo happy when this year is over, since it means I won´t have to do mathmatics anymore ;v; And this summer vacation is gonna be so great, I just know it
Currently I am also really occupied in reading a book! It´s called Northanger Abbey (written by Jane Austen). It´s my first Austen book acctually, which makes it kinda special to me (since my mom has always been a fan, I´ve kinda grown up with loads of Jane Austen movies and stuff...). I quite like the movie, so I decided to give the book a go also. It is quite short, but I´ve still got some left, luckily <3
This summer, I´ll be working in the library again, as I´ve might have mentioned before.
Then I expect I will be able to read loads of new and exciting books >v<
Are you looking forward to summer vacation?
Bye bye for now!